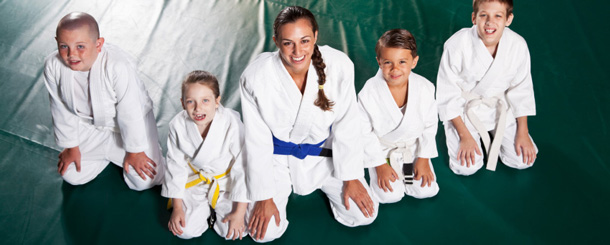 BTC was formally known as Hansu Taekwondo and Hapkido and operated clubs at the following locations during the 90's and up until 2004:
Newmarket St James Anglican Church
St Ignatius School Hall
Nudgee Junior College Boarders Hall
Norwegian Hall Newmarket
Wavell Heights High School Sports Centre
Community Hall Paddington
Everton Park High School Hall
Due to the continued growth and success of Hansu as well as a desire to cater better to Hansu's members needs we moved to a single purpose built full time martial arts centre in 2005, now known as BTC. Our fantastic new facility and programs has allow us to develop and enhance Hansu's program's in many fantastic ways including offering:
Age and belt specific classes
Sports taekwondo classes
Weapons and mixed martial arts classes (mma)
Pilates classes
Three separate training halls
Every training room is matted with competition sparring matts to give you the ultimate training experience and ensure your health and safety whilst training
Extra fun fitness activities including punching bags
Full shower and change room facilities for the use of all students
Pro shop complete with a full range of taekwondo merchandise and other fitness products
Large waiting area
Ample parking
BTC has since grown to become Queensland's largest martial arts, health, and fitness centre and now offers 99 classes each week!
One of the really satisfying events since BTC's inception has been seeing how many past members of Hansu have tracked us down and rejoined the family, in fact we recently had an old Hansu member get back into training who last trained when he was in year 7 at primary school, who is now completing his final year at University! So if you're a past Hansu Taekwondo and Hapkido member who is keen to give it another try, please call us and check out all that BTC has to offer, we'd love to hear from you!