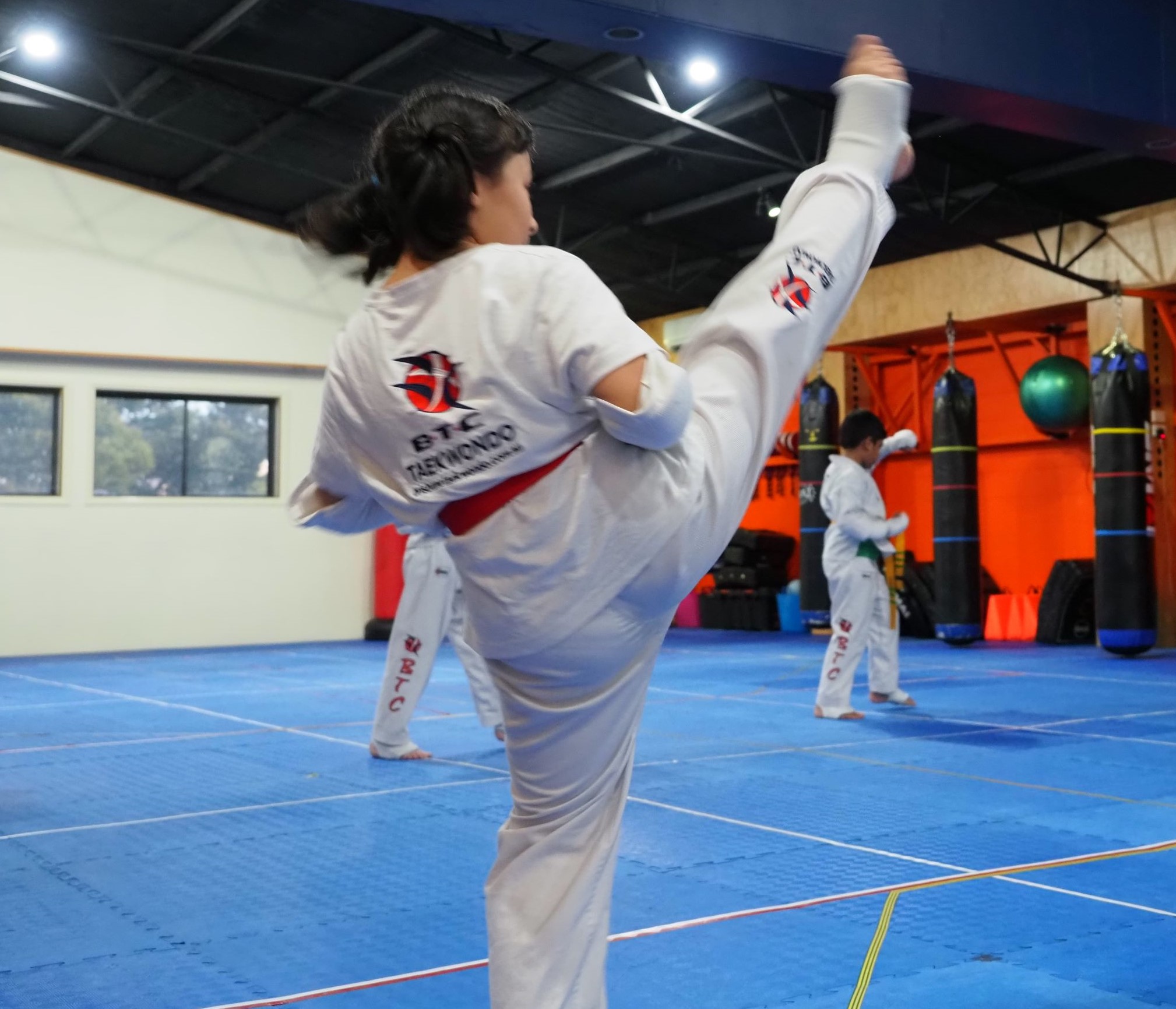 Kids' karate classes are our speciality. It's one of the most popular kids' martial arts programs at BTC, where we have over 30 specialty kids' classes on offer every week. Your child will enjoy a fantastic, fun-filled class with others their own age, while developing strong bodies and character.
Karate as an After School Activity
If you're looking for an after school activity for your child, BTC Karate classes offer so much more than day care. The time your child spends in our classes will benefit them in so many ways – academically, at home and socially.
Physical Benefits
Fitness
Flexibility
Balance
Coordination
Agility
Self-defence skills
Mental Benefits
Focus
Self discipline
Confidence
Self esteem
Courtesy
Determination
Commitment
Respect
Our "karate kids" are often more excited about going to school in the morning when they know they're coming to a class with us at the end of the day.
Classes Split by Age & Experience
Age appropriate karate classes provide the right amount of fun, focus and challenge. BTC Karate Kids are always excited for more. Our youngest karate students start at age three and progress based on age and experience.
We also have special beginners' karate classes for each age group. These allow your child to feel comfortable at any starting age, while training with other kids who are new to karate, just like them.
Instructors Qualified to Teach Kids
We're lucky to have Grandmaster Chris leading the practice and keeping standards high at BTC. He's also humble, easygoing and approachable. Chris fosters a positive relationship with parents as well as students. Instructor "Tiny Tim" enjoys sharing his 40 years of experience with the kids.
All BTC children's instructors undertake special training to help students achieve their goals in a fun, safe way, and of course they all have the "Working with Children" Blue Cards.
Read more about our Karate Instructors here.
A Range of Options
At BTC, the words karate and martial arts are interchangeable. Karate refers to a martial arts class in general terms so when you're browsing the site, you'll see a variety of practices mentioned, such as Taekwondo and Kung Fu. You can be confident that regardless of the term, it's all about providing the best possible mind and body martial arts training: just for kids.
Call us today for more information on our kids' classes. No prior fitness, flexibility, or experience is required.
[contact-form-7 id="208″ title="Contact Form"]