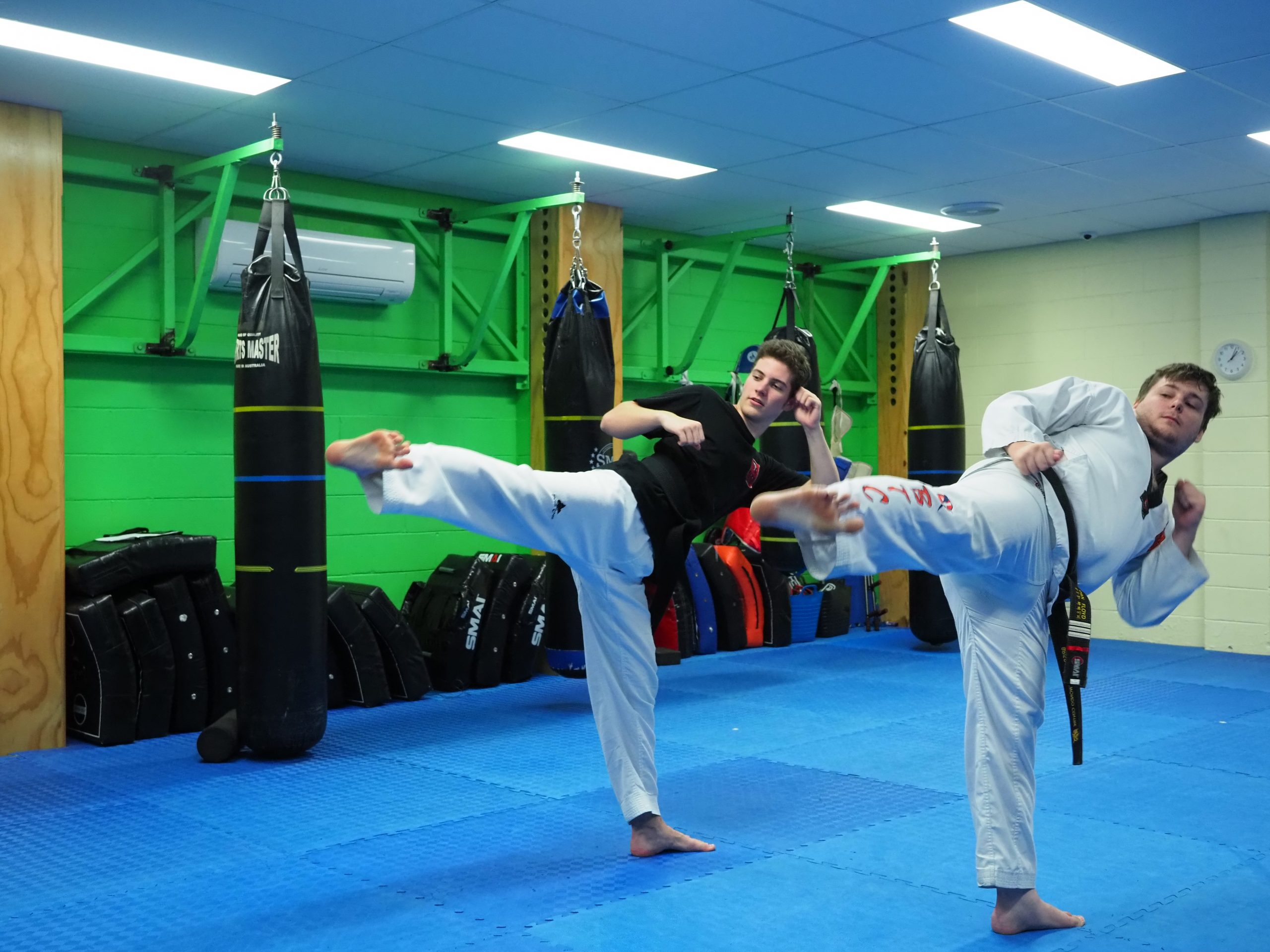 Martial arts: a fun way to improve your life
Martial art training achieves a unique level of health, wellbeing, and fitness based on centuries of tradition. Along with combat skills and self-control, you learn effective self defence techniques that you can potentially use in real life situations to prevent harm.
Ultimately, martial arts bring the individual's mind and body into balance and harmony. Imagine combining a focussed, calm, and disciplined mind, with a strong, fit and flexible body? This is what martial arts at BTC is all about.
Whether you have no experience or are returning to martial arts, BTC has the right class for you.
We welcome beginners, from children to adults, of all ages and abilities. Whether you want to become a combat expert, learn practical self defence, sharpen your mind, tone your body, improve your confidence, or get fit and flexible, we will make it happen with martial arts training.
You already know that exercise keeps you happy and healthy. But also that relying on repetitive gym routines leaves you bored. Martial arts training in a group at our professional, fully-matted studios will keep you motivated and focused on fitness goals. Our instructors are dedicated to helping you progress at the right pace while keeping you safe as you learn.
BTC welcomes martial arts students with any amount of previous experience to train at our dedicated Brisbane studios. Our friendly staff will find the perfect class for you from our weekly schedule of 90 day, weekend, and evening lessons.
If you're ready to challenge your body and mind to higher levels of focus and ability, our professional instructors will direct and hone your personal training to maintain your motivation and get you to your martial arts and fitness goals.
Why learn martial arts at BTC?
90 Classes a Week
BTC offers a total of 90 martial arts classes every week for all abilities, interests and ages. It's easy to find a class at a time and day to fit your schedule and experience level. We teach:
Beginners to advanced students
Adults and children
Groups and private sessions
Training workshops
Corporate classes
Facilities
BTC is a dedicated martial arts studio in Brisbane. Our rooms are air-conditioned and safety matted, and the equipment is permanently set up for the sole purpose of teaching martial arts. There's no waiting for your class to start while a hall or other shared space is prepared. There's always enough equipment for every participant. Our expert trainers ensure you get the best value from every minute of your lesson time.
Onsite Gym
BTC also has a convenient onsite gym with a full range of modern cardio equipment. It's easy to supplement your martial arts practice with fitness training before or after class. Or visit our gym between sessions for a workout in a familiar and social environment.
Book a trial class
The best way to find out if martial arts training is right for you is to try it. For weekly class times, call BTC today on 3177 4512, or complete the online form below and we'll contact you.
[contact-form-7 id="208″ title="Contact Form"]