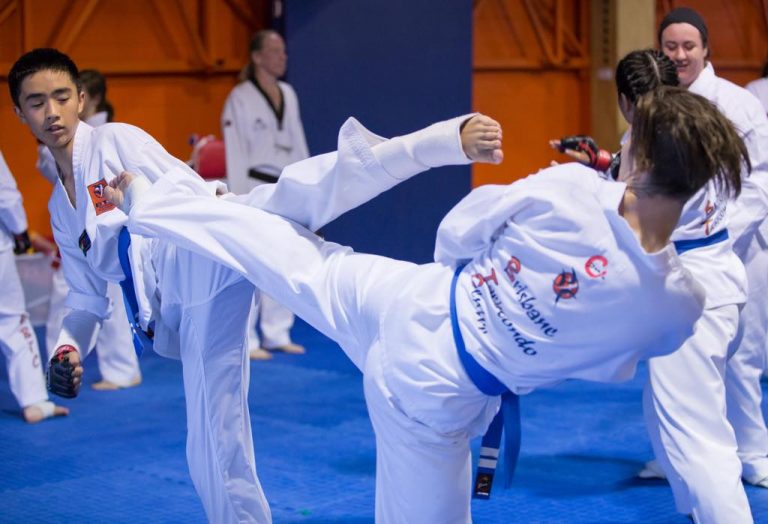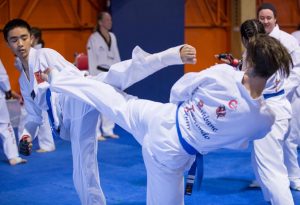 Get your martial arts training kicks
Do you love watching martial art movies and secretly wish you could do some real martial arts training? Or do you feel that the moves you see onscreen are just too hard to learn in real life? We're here to tell you that anybody can learn a martial art irrespective of age, experience and gender.
At BTC, we believe that all you need is the right guidance to make your martial arts training a valuable experience and of course, have lots of fun learning too!
Martial arts training is a fun and exciting way to get fit, learn a skill that may one day save your life, and much more. BTC is Queensland's largest martial arts training centre with three separate fully matted training halls, massage therapy rooms, dedicated waiting area, and pro shop.
If you're looking for martial arts training to learn self defence, improve your fitness, flexibility, balance or coordination we're sure to have a class to suit, in fact we offer over 90 classes every week.
Have fun in our martial arts classes
All our martial arts training classes are held for both adults and children. BTC also has an Introductory Program for all newcomers, so that they get a first-hand experience of a martial arts training class. Worried that you may have to skip a class or two now and then? We offer many martial arts training classes in a day, so you won't have any difficulty choosing one that suits your busy lifestyle. Plus:
A. You'll train with the best martial arts instructors.
B. Our teachers are trained in various martial arts.
C. You'll feel fitter within just a few sessions.
D. You'll learn life saving self-defence skills.
E. You'll have more confidence and self-discipline.
F. You'll also have increased energy & focus.
In short, your body and mind get a thorough workout. Doesn't that sound like fun?
What do we offer?
Martial arts training is available for children from as young as four years old, through to mature adults. We offer martial arts training in Taekwondo and Brazilian Jiu-jitsu. Classes are also separated by age, then by experience level to ensure everyone trains in a safe, fun, and challenging environment.
Of course one of the most important parts of martial arts training is not the physical skills, but the development of the mind and body as a whole. In other words, building confidence, focus, self discipline and the like. These are also the skills which we can most readily use in our everyday life, you can't use your kicking skills all the time, but confidence, focus, & discipline are things that make us better and more successful at everything we do every day.
More about BTC
Did you know that BTC is the largest training centre in Queensland?
We have all the necessary equipment required for each martial arts training class and we ensure that students train in air conditioned halls with safety matting to prevent injuries. In addition to martial arts training classes, BTC also offers training in self-defence for women and Pilates sessions for adults.
So, if you are interested in getting your martial arts training from the experts, give us a call today and we'll arrange an Introductory Program class for you.
BTC offers over 90 martial arts training classes each week for adults and children. To find out more about martial arts training, or to try a class, use the menu at the top of the page, call us on Ph 3177 4550, or complete our online form and we'll call you to arrange a class at a suitable time.
[contact-form-7 id="208″ title="Contact Form"]