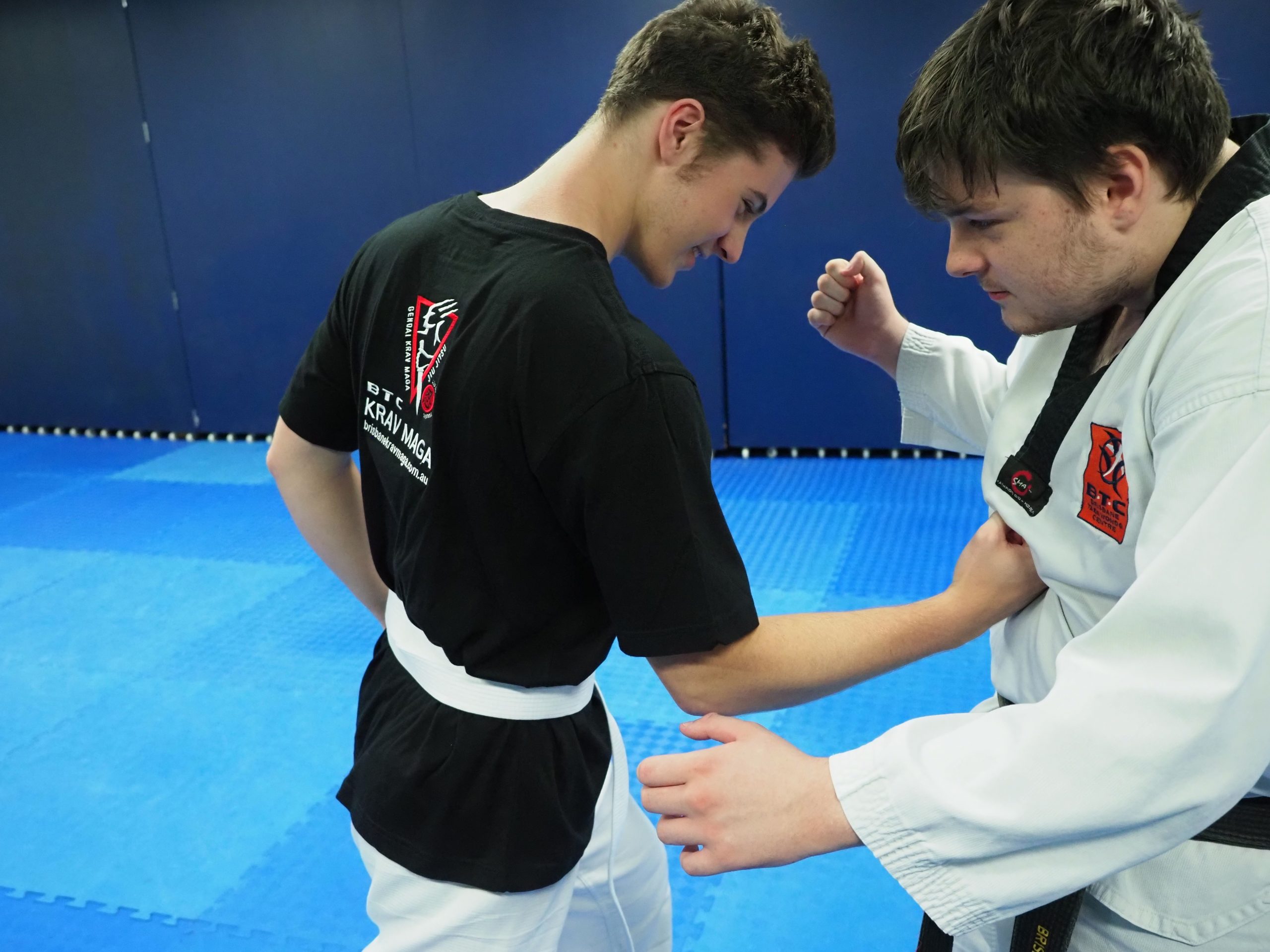 BTC offers Personal Safety training and seminars to many organisations and sections of the community including women, men, children, the elderly, those physically or mentally handicapped or disabled, as well as people from ESL backgrounds. Our personal safety courses include materials and training as below.
Whilst courses can be customised to suit specific groups and outcomes, a typical course is outlined below.
Course Objectives:
This course seeks to empower and teach participants the proactive habits of personal safety for all aspects of their life whether that be at school, work, home, shops, public transport, the city, street or park. Finally, it seeks as a last resort to arm participants with the skills to physically defend themselves.
Course Aim:
For course participants to acquire the knowledge and ability to avoid, prevent and defend in a confident, effective, and responsible way.
Course Content:
Mental
Principles of awareness – situational analysis, environmental analysis.
Victim selection – body language, indications of attack, assault prevention.
Non violent responses – negotiate, escape and evade.
Positive methods to reduce your vulnerability to violence , aggression or abuse
The statistics of assault, attacker insights and case studies
Self-defence and the law
Emotional
Using fear as a source of positive energy
Building self-esteem and confidence
Stress management
Fear elimination and proactive and empowering skills to manage it
Physical
Practical, easy, and effective self-defence techniques not based on superior strength
Target areas
The weapons of your body
Defensive positioning – defensive distancing to protect our personal space.
Surprise and other defence assets
Reaction time
Scenario based defences: sitting, on the ground, in a car, on public transport, in crowds.
Multiple attacker defence
Weapon defence
Our friendly professional trainers can tailor programs to suit your needs to ensure a fun and informative experience. To find out more about our programs or to organise a seminar or workshop phone 3177 4550 or contact us below.
[contact-form-7 id="208″ title="Contact Form"]