Key features:
Special Beginners Program
Fun Fitness
Friendly & Social
Self-discipline
Confidence
Street Practical Defence
Professional Instructors
Full-time facility
Safety matting
Air conditioned
Krav Maga in Brisbane – Learn Street Practical Self-defence, even if you're a beginner!
If you're looking for a form of street practical self-defence, that anyone can do, that will quickly give you the ability to defend yourself, Krav Maga is the perfect martial art for you.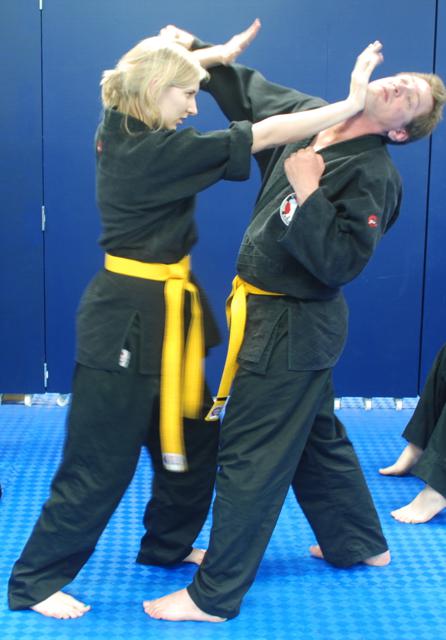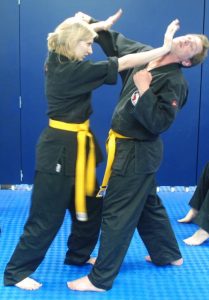 Krav Maga combines the best elements of Jujitsu, karate, judo, boxing, kick boxing, kung fu, and BJJ, to create a modern martial art and form of self-defence that both men and women can use to confidently defend themselves. In fact it's so effective, many police and armed forces units around the world use it as their self-defence training. The specific form of Krav Maga that we teach at BTC is also known as Street MMA, because of it's effective mix of techniques that's focussed on practical self-defence for the street, not the ring.
Great Krav Maga Instructors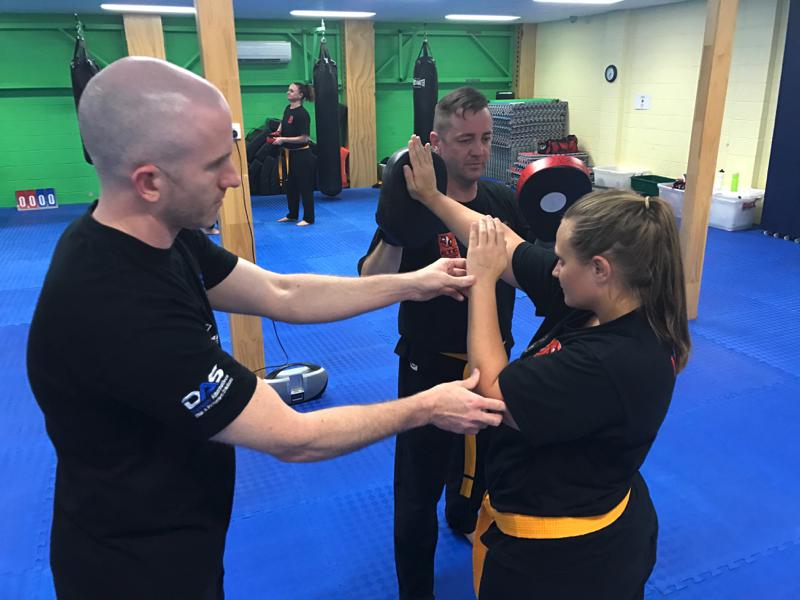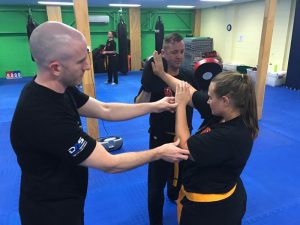 Central to learning any new activity or skill, is a great instructor who has the patience, knowledge, and passion to make learning interesting and fun, while teaching in an easy to understand way. Master Gav is Australiasia's most senior Instructor with a 7th Dan Black Belt, whose easy going and friendly manner makes beginners feel at ease. His professional history includes being a Presidential bodyguard, and self-defence instructor to army and special forces units around the world, so you also know the Krav Maga you're learning is the highest level of street practical self-defence and martial arts instruction available.
World Class Krav Maga Facilities
Whilst many people have travelled to Master Gav's Krav Maga seminars from all over the world, we are very fortunate to have him to teach us in Brisbane, and at Brisbane's Premier martial arts facility. BTC Krav Maga has four fully matted and air conditioned training halls, twenty punching bags, and more focus mits and kick shields than you can count, so there's no better place in Brisbane to learn Krav Maga. There's even an onsite gym!
Check Out a Krav Maga Class
Feel confident walking home from work, at work, or out on a Saturday night. Come and check out a Krav Maga class today. You don't need to be fit or flexible to start, or have done self-defence or martial arts before, it's for guys and girls of all ages, backgrounds and occupations. Call 3177 4550 to organise your first Krav Maga class!
[contact-form-7 id="208″ title="Contact Form"]