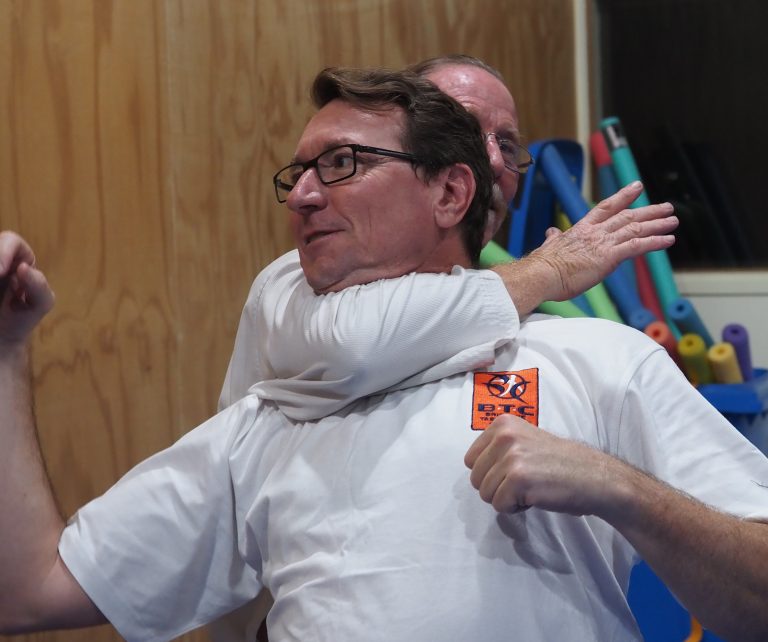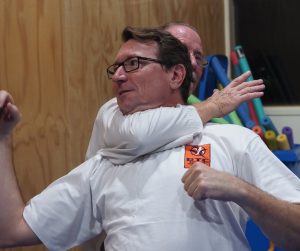 BTC corporate self defence programs offer flexible timing, delivery, location, and format to ensure they fit your companies needs.  Programs can take an informational and lecture format, through to hands on pad kicking, and practical self defence skills that your staff or executive team can use should the need ever arise.
From one off sessions through to year round programs, BTC has the programs and instructors to deliver corporate self defence programs that will meet and exceed your every need. Instructors are qualified professionals in self defence, first aide, as well as Certificate IV Training & Assessment.
As Queensland's largest martial arts, health and fitness centre we are we can offer programs in our world class facility, or at your premises, it's up to you.
Our friendly professional trainers can tailor programs to suit your needs to ensure a fun and informative experience. To find out more about our programs or to organise training, a seminar or workshop, phone 3177 4512 or email corporate@brisbanemartialarts.com.au
[contact-form-7 id="208″ title="Contact Form"]