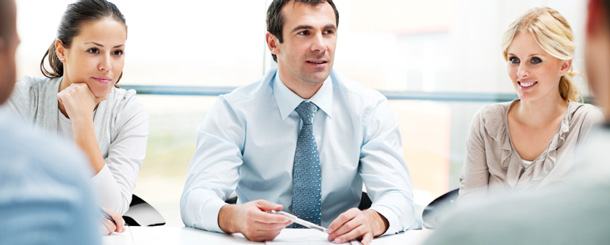 Get to the top of your game and stay there!
Feel like you're on-track and be self-empowered with objective and practical advice that helps successful people be at, and stay at their best.
Executive performance coaching is about positive psychology and having regular 'conscious conversations' that give you tools and clear strategy for specific steps along the way. Focusing on the core emotional purpose and drivers creates the sustained forward momentum and self-motivation needed to wake up with a spring in your step each day.
If you want to achieve personal challenges and lasting goals then executive coaching is for you. Successful people have the wisdom to know that being the best you can be and feeling inspired, while constantly working at creating overall life-balance is the aim. Learning how to sail through (or smash through) stresses and the smaller challenges along the way are the keys – in money and business, relationships, parenting and sports performance.
Almost all successful people have had failures and made mistakes in the past and it's a good thing to be mindful not to repeat them. Coaching helps breakthrough any past and present fears, repeated patterns, negative mind-sets, limiting beliefs and self-sabotaging behaviours. These conscious conversations help you discover the key life lessons and patterns along the way.
Executive performance coaching is all about the epiphany (self-realisation) and strategy forward rather than a need to feel guilty or have to sit on a couch and purge the past!
Self-mastery is all about that feeling of being clear and in-control of the direction that all key areas of life are heading in.
All professional sports teams use 'mind-coaches' as do many top managers and executives in business who value what the outcome and results of being at their very best are.
Recently a consultant had a few sessions to work through and talk about a deal which was quite in-depth and at risk. The deal was worth an average year's salary to him and was a 50/50 chance of success. These sessions gave my client a strong and sharp determined will, without coming across pushy or desperate, and a relaxed clarity and confidence which replaced the pressured, stressed and anxious man that such deals created in the past.
Many executives get coaching for helpful advice in other areas such as intimacy and relationships that can slowly slip away and into negative spirals. A few sessions can quickly turn the tide back into a solid and positive vision.
Peter O'Neill has worked as a Life, Relationship and Performance Coach for over fifteen years and in that time has consulted a wide range of people from individuals and couples to CEO's, executives, and managers in a range of fields including law, finance, hospitality, fitness, pharmaceutical industry as well as World Champion athletes and sporting teams.
Call Peter O'Neill on 0439 764 600 to start the ball rolling.
[contact-form-7 id="208″ title="Contact Form"]