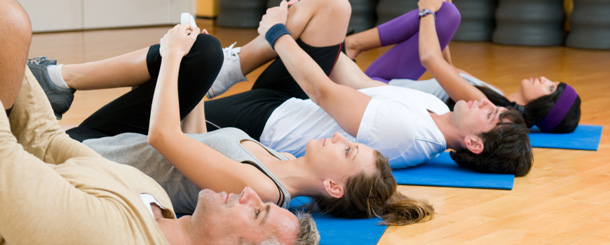 BTC Corporate offers wellness programs including Pilates to Brisbane businesses of all sizes from SMEs to large corporates and government. BTC Pilates programs can be conducted as a one off session in adjunct to larger workshops, or as regular before work, lunch time, or after work classes, at either your workplace (a safe space permitting) or at our fully air conditioned Brisbane Pilate studios.
As Corporate Pilates is one of our key specialities, our Instructors are experienced in delivering a Pilates class that not only fits in with business hours, but that also takes into account the most commonly stressed and strained muscles of the body found in office workers. This has the added benefit of making your staff feel happier and healthier at work, and can also adds to the bottom line by reducing Workcover Claims, absenteeism, and staff turnover.
Our corporate Pilates is offered in the following formats:
Onsite classes – we come to you and conduct Pilates classes for your staff each week. These may be during lunch hours, after work, or any other suitable time and can run from 6 weeks to year round.
Corporate memberships – through a corporate membership your staff can join in our regular Pilates classes at our Brisbane Pilates studios.
We can also participate in a program or workshop that you are running, for example, as a short break during part of a greater 1 or 2 day seminar.
All courses can be customised to suit your needs. All instructors are fully qualified and insured.
To find out more phone 3177 4550 or email corporate@mybtc.com.au.
[contact-form-7 id="208″ title="Contact Form"]