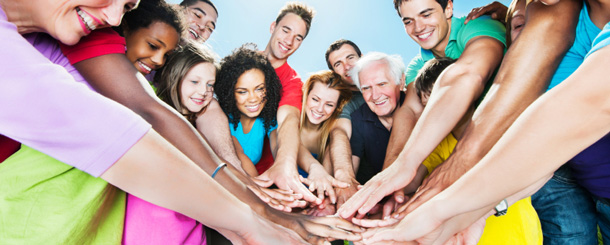 Looking for something new and exciting for your staff or team? BTC offers unique, fun and most of all practical workshops, seminars, and training that give results on the ground to large corporates, government and SME's.
Our corporate training is offered in the following formats:
Seminars – sit back and relax while our team inspire your team!
Workshops – a great combination of hands on activities and seminar format
Each of the seminars/workshops below can be tailored to suit your groups needs in terms of size (5-100+), duration, location (your facility or ours), and budget.
Team Building Program
Covering the complete range of motivational concepts and effective communication strategies, this is an excellent program for high staff turnover, highly stressed or burnout teams, corporate wellness programs, personal development training, specific projects and new teams, and teams at war with themselves.
Personal Safety Programs
An eight hour seminar with flexible delivery depending on requirements (full day, 2 half days, over 8 weeks etc). Taught with motivation, confidence building, and empowering concepts, along with practical self-defence techniques that work.
Better Parenting Programs
Happy parents are happy staff! If your teams have parents who are distracted at work by what's going on at home, this course is for them! A one day seminar with a focus on wellness and life balance, motivation, exercise, and corporate success, as well as all the issues that challenge modern working parents and families. Practical strategies are delivered that can be used on the ground with the kids every day – happy kids – happy parents – happy employees!
Motivated Men
This seminar is specially designed for men who want to be mentally and physically inspired. This course is a great kick start into motivation, health, and fitness. The core of martial arts and self-defence is taught with plenty of time to practice and kick out the stress. We are constantly connecting motivation and success strategies that all men will relate to. Also a great course for men to make connections with new people. This course can be done in the corporate environment, or at BTC as a great bonding experience for Fathers and teenage sons.
Empowered Woman
For women who want to be mentally and physically inspired. This course has a solid self-defence confidence focus with motivational concepts tailored for the empowered woman in business. Energy, focus, vitality and solid confidence are key outcomes of this course.
In addition to the above we can also participate in a program that you are running, for example, a short break as part of a greater 1 or 2 day seminar. All courses can be customised to suit your needs.
Our friendly professional trainers can tailor programs to suit your needs to ensure a fun and informative experience. To find out more about our programs or to organise training, a seminar or workshop, phone 3107 1929 or email corporate@mybtc.com.au
[contact-form-7 id="208″ title="Contact Form"]