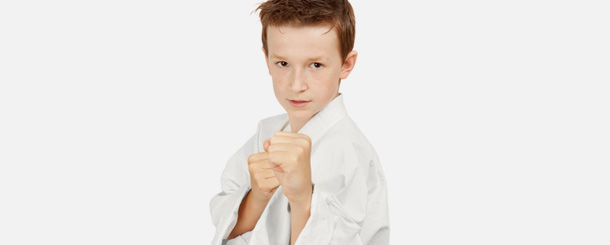 BTC is unique in that it not only has separate martial arts classes based on age and experience; it also has an entirely separate syllabus for 7-12 year olds, so each child participates at their own level in a safe, fun, and challenging learning environment.
Fun is a key component of all our programs – we know as you do, that it's important children develop a passion for learning. The Black Samurai Program for 7-12 year olds is the start of the children's path to black belt, and developing black belts habits and attitudes including honesty, integrity, commitment, self-discipline, focus, respect, loyalty, and confidence. Of course they'll also get fit, learn Taekwondo, and practical self-defence skills that may one day save their life. Children at this age also enjoy being challenged as they learn, and having martial arts classes separated by age and experience level is a key to ensuring the kids have a great time with others their own age and experience level (imagine having kids from grade 1 – 7 at school all in the same class), while also being positively challenged to bring out their best.
Inspiring and leading children of this age takes a unique and special gift. This is something that we recognise and is why our children's Taekwondo instructors are specially selected and trained. It takes a lot more than just a black belt. BTC's instructors are renowned for their fun and innovative teaching style, the individual attention they give every child, their professionalism, and contagious enthusiasm.
Our Black Samurai Program:
Is specific for 7-12yr olds
Has classes separated by experience level
From seven years old children start on the path to Black Belt.
Uses a specially designed written syllabus just for this age group and rewards the children's progress through gradings each term
Teaches good character including honesty, integrity, commitment, self-discipline, focus, respect, confidence, self-esteem, and a positive attitude.
Will develop motor skills, coordination, and balance.
Includes school safe (anti bullying) and street safe components
All in a fun, friendly and rewarding atmosphere
All BTC children's instructors undertake special training to help students achieve their goals in a fun, safe way, and of course they all have the "Working with Children" Blue Cards.
To find out more about our special Kick Start Introductory Program for Children phone 3177 4550 or complete our form below.
[contact-form-7 id="208″ title="Contact Form"]