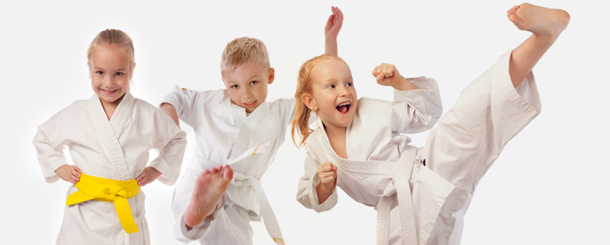 Children's Sports Taekwondo Classes
Are your children experienced competitors or interested in finding out more about sports Taekwondo?  As well as being a traditional martial art, and 3000 year old form of self-defence, Taekwondo is an Olympic Sport in which Australia has a proud and successful history, with Lauren Burns winning gold and Daniel Trenton Silver in the Sydney 2000 Games.
Taekwondo Sparring Competitions
Brisbane Taekwondo Centre has a comprehensive children's Sports Taekwondo Program, including competition specific classes, so whether your child is interested in exploring the sports side of Taekwondo at a local level, or they dream of standing on the podium at the Olympics our dedicated competition coaches are here to help your child each step of the way. Their energy and passion will help bring out your child's talents, and of course our state of the art facility also means that the mats your child plays on competition day, are the same ones they train on each class, so they can focus on doing their best.
Taekwondo Technical Competitions
If your child's focus is technical competition, you are very fortunate to have Grandmaster Chris teaching at the club.  Master Chris is the Chair of the National Technical Committee, so there is no one better to guide your child to excellence.
Brisbane Taekwondo Centre competes recurrently in events ranging in level from club to state, national, and beyond. As a member of Taekwondo Australia and the World Taekwondo Federation, how far you go is up to you!  To find out more about our programs or to organise your child's first class phone 3107 1929 or complete our online form.
[contact-form-7 id="208″ title="Contact Form"]