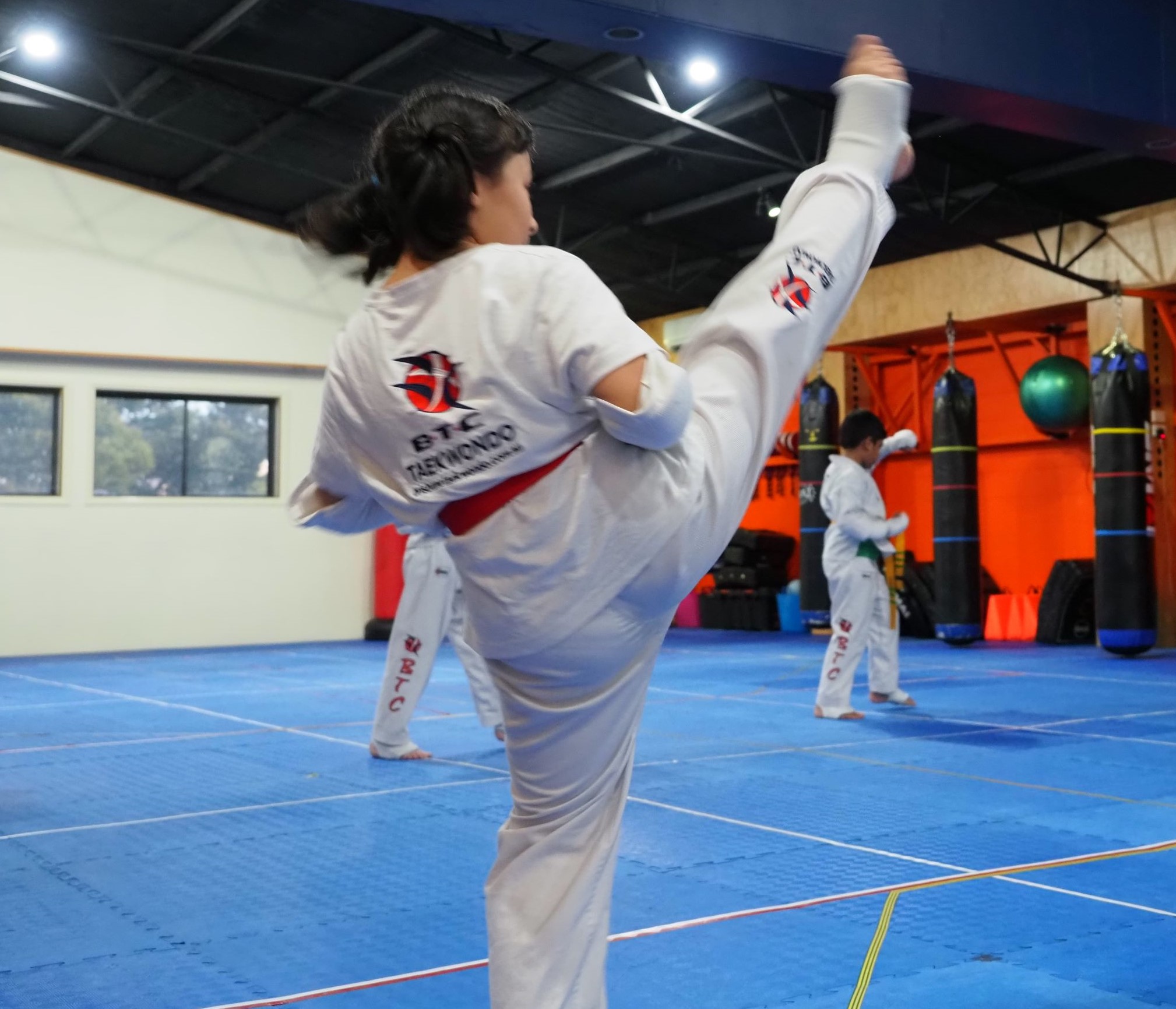 Kids karate is one of the fastest growing activities for children in Australia, and with good reason. Kids karate classes offer children a huge range of benefits including:
Karate for Kids – physical benefits
Fitness
Flexibility
Balance
Coordination
Agility
Self-defence skills
Karate for Kids – mental benefits
Focus
Self discipline
Confidence
Self esteem
Courtesy
Determination.
Commitment
Respect
BTC is proud to be the largest martial arts, health, and fitness centre in Queensland, and offers over 90 classes each week, including 36 specialty kids karate classes every week! Kids karate classes are available for children from 4 years old, with classes being separate by age, then by experience level, to ensure no matter what age your child is, they can enjoy a fantastic class with other kids their age, with just the right measure of fun, focus, and challenge. We also have special beginner's classes every day for each age group, so that your kids can feel at home from the beginning, training with other kids who are just starting out, and who are the same age too.
Karate for kids is our specialty, in fact we have over 30 kids classes every week! Karate for kids is available for children from four years plus, with classes separated by age, then by experience level, to ensure that the kids always have just the right balance of fun, focus, and challenge. We also have special karate for kids beginner classes, so they can feel right at home straight away practicing with other kids their own age, who are just starting out too.
Many of us use the word karate as a general term, and use the word karate and martial arts interchangeably, so when you're browsing the site and checking out all the great classes and information, you'll see us use taekwondo, karate, martial arts, and many other names, but you can rest assured, it's all about having the best classes just for kids.
To find out more about any of our great kids classes, or getting your children starten, click on the menu at the top of the page, phone 1300 303 583 or complete our online form. No prior fitness, flexibility, or experience is required.